Hi all – Yay! We're back!
I'm really happy to announce karate will be starting back this Saturday, 6 June.
We will returning to our normal schedule – which is attached.
Procedure –
We will be following the most recent sport-club guidelines sent out by Sport New Zealand, based on recommendations from the Ministry of Health – which are also attached.
Here is the most relevant section…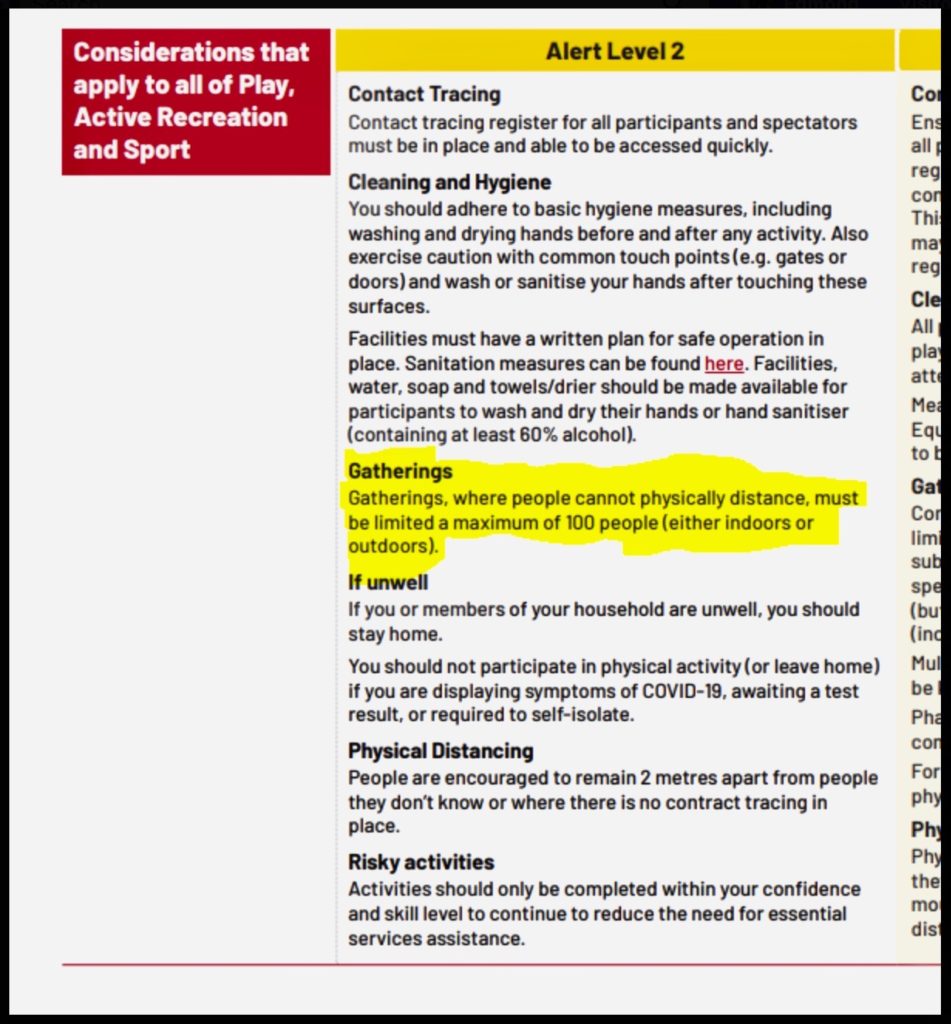 – Please be sure your gis are clean and that you wash your hands before you come to karate.
– We will also have hand cleanser at the entrance.
– If you're sick – or think you might be sick (even a little), please stay home.
– We will be using contact tracing with a quick photo of every class, and a sign-in sheet for parents, guests and visitors.
Fees –
– We halted training on 21 March – so we are just carrying all March fees forward to June.
– That means, if you were paid for March – your paid for June.
– If you were paid beyond March – just carry your due date forward 3 months.
– If you're not sure, please drop Roberta an email and she will help you. Here's her email – [email protected].
I appreciate everyone's patience and efforts through all this – and really look forward to getting back to training with each other.
Cheers – elo
————————-
"Dedicate yourself wholly to each day, as though a fire were raging in your hair." – Exhortation to a medieval samurai
Edmond Otis
Chairman: Shotokan International Alliance (SIA)
Chief Instructor: SIA/New Zealand – Shotokan Karate Hawke's Bay
NZ – (64) 021 275 0226